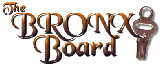 | | |
| --- | --- |
| Castle Hill Avenue | |
Posted by philip cioffari on Tue, Jul 07, 2020
Steve --whereabouts in the North Quadrant did you live. I lived at 9 Met Oval and 1595 Met Ave.Glad you have some memory of McMenimum's. Haven't found anyone else who seems to remember it. It was at the end of Castle Hill--across from that old beach and tennis club. And glad you remember the Brandos. I refer to them in my latest book--a fictional version of them, of course.
Reference ID: bx88599
Posted by Steve on Fri, Jul 10, 2020
Now this is odd. I also lived at 1595 Met - from 1942 on. But I don't remember a Phil Cioffari! Some of the kids in that building were Larry Clinton, Kenny Maula, Joe Diodati, Brian McGurn, to name a few. You must have known Dominick Cafaro (sounds like your name) who was the Parkchester Rec guy and whose son Jimmy was a close friend of mine. They lived in a terrace apartment over by the big playground.
The Brandos (named after Marlon) were an older crowd and I remember one guy (name withheld) who achieved fame by driving around the Oval 500 times in a row without stopping. Or so the story went. This guy later chopped off his big toe to get out of the Navy. Another story?
9 Oval - I think Elaine Fox lived in that building. St. Helena's girl who married Eddie Scott.
What years did you live at 1595?
Reference ID: bx88623
Posted by Phil Cioffari on Fri, Jul 10, 2020
Moved to 1595 about 1957,I think. I remember Diodati and Dom Cafaro who was a friend of my dad's. Left Parkchester in 66. We lived on the main floor. I remember Elaine Fox—by name at least. Like your stories of the Brando chap.
Reference ID: bx88624
Posted by Jim on Fri, Jul 10, 2020
I used to know a Cookie (Josephine) Camilleiri who live on Zerega Ave. near Castle Hill.
Reference ID: bx88626
Posted by Steve on Sun, Jul 12, 2020
Phil, are you sure you have the right address - 1595 Met? We were about the same age and for the life of me I can't remember you. Neither can Joe Diodati. Where did you hang out? Friends? We were high school freshmen in that year - me at Fordham and JoeD at Hayes. You? Not trying to pry but this has me in a fuddle (muddle?).
Reference ID: bx88642
Posted by philip cioffari on Tue, Jul 14, 2020
Steve--1595 Metropolitan Ave, right? I talked to my brother. He says we moved there in 1961. I had been at Holy Cross in Mass. for two years. Came home in '60 and finished up at St. John's. Then went to NYU for my grad work. My close friends at that time were John Reilly, John Hall, and Pat Friel. Girls were Ann Conway, Carol Sheehan, Jean Campbell. I got to know Dave Slattery at Holy Cross (he lived kitty-corner to 1595. High school I went to Mt. St. Michael. There were so many groups or cliques in those days we may not have crossed paths. I used to play ball sometimes with Tom Benevento and Freddie White, not that they'd remember my name. (I believe they lived somewhere around 1595.)
Reference ID: bx88663
Posted by Steve on Thu, Jul 16, 2020
Phil – A few friends are hugely enjoying this exchange. Everybody knows somebody, but nobody knows everybody. Plenty of smiles and laughs and memories. The years you noted are a big help. By 1961 I was off to Gonzaga out west, came back summers, then to the Navy, followed by NYU on the GI Bill. So, like you say, there were many groups and cliques but not too many were forming as we grew older and went our different ways.
Did you possibly mean Kevin Reilly, not John? He was part of that Slattery team under Brother James – had a deadly one-hander, redhead, became an FBI agent. Ken McClory from that team was also at the Cross around your time. Ann Conway's sister Cathy was good friends with one guy's wife when they were both nurses at Pelham General. Benevento (Manhattan Prep/College) and Freddie White both well-known to all of us. White was part of that nighttime ballfield contingent that played stickball well into the dark.
So we seem to have circled around each other without ever meeting.
Dave Slattery was a great guy. This one time, when I was in the sixth grade and in the on-deck circle, Slattery, an eighth grader, was at bat. Mr. Dio (Diodati) was pitching. He pitched for both sides in those games after supper in the ballfield in the summer. Slow pitch so all the kids had some good swings and could hit the ball.
At the plate, Slattery swung mightily, missed, and the bat came at me like a rocket, hit me right in the head. Next thing I knew, Mr. Dio was over me, frantic, "Stevie, Stevie, are you all right? Stevie, are you ok?" Good ol' Mr. Dio. He was about to call my parents, the local priest, the police and maybe the Pope. I sat up, and actually said, "What happened"? The bump on my forehead was already rising and would stay there for weeks. Dave was apologizing like mad and they all decided that I should spend the rest of the game resting on the bench. That was not ok with me since I loved to hit the ball which usually bounced weakly to the infield. I was a sure out. It would be another year before I got the hang of it (thanks to some coaching by Mr. Dio) and started hitting line drives and one time over the fence in left field. But for this night I was benched.
Whenever I saw Dave after that, he always gave me a big hello "Hey, kid, how's it going"?, with a few soft body punches. I'm not sure he ever knew my name.
P.S. - My father graduated from Holy Cross in 1929.
Reference ID: bx88672
Posted by phil on Thu, Jul 16, 2020
Yes, we missed each other in part because our lives were changing by the time I moved to 1595. By then, I wasn't hanging out in the ballfield, mostly studying, and making solo midnight trips for a beer at John's Paradise Inn up on Tremont near St. Raymond's Cemetery. I was in the army in 1964 then began teaching in NJ in '66. Moved to NJ in '66 as well.
I still remember fondly both stickball and softball in the ballfield.I spent most of my childhood there. That's how i knew Freddie White. And a guy named Morchauser (sp?) who was pretty damn good. I remember the name Kevin Reilly but didn't really know him. Kenny McClory was one of my roommates freshman year at the Cross. Dave Slattery taught with me at Iona Prep before I got a college job at William Paterson in NJ and began my writing career as well. Still teaching and writing to this day. And i write a lot about Parkchester and the Bronx, for sure. I'd love to know how some of the PC guys ended up. I would imagine we've lost a lot of them by now. Interesting that your father went to the Cross. My father graduated from Fordham in '28, I believe. Then went on for a Master's at Columbia, which was a rare degree in those days. Did you ever go to any of the St. Helena's grade school reunions in the mid-nineties. Probably not, since you were most likely a St. Raymond's guy. I got married in St. Raymond's, and was baptized there. I'm sure we must have passed each other in the hallways or on the street. The other person I still remember was Bob Larranaga (sp?) who lived across the street from us. He was at St. John's--a basketball player or coach, maybe both.
Reference ID: bx88676
Posted by Steve on Fri, Jul 17, 2020
Kevin - are you following the thread by me and Phil above? Lots of names and places and bars - you would know some - jump in if you want.
Reference ID: bx88678
Posted by Steve on Fri, Jul 17, 2020
John's Paradise Inn - another place very familiar name but can't picture it. My saloons were the Park House (under age) then the Manor House which I first inhabited at age 5 with my father when it was called Daly's. Last visit was 1983 for a quick beer when passing through the Bronx. Today, it's a laundromat. Park House gone, too.
Morchauser(?) another familiar name - one of the guys on my side here will probably remember him. We, too, were ballfield and BB court fanatics. Bobby Larranaga's younger brother Jim made the big time coaching George Mason in its Cinderalla run to the Final Four a bunch of years ago. Now head coach at Miami. Bob, in the day, was a regular at the little playground BB court. Dave S., as you must know, died a few years back.
Yes, that St. Helena's reunion in the 90s - I had several calls about that but, semi-mobile, I travel almost not at all. Our crowd had 4 St. Ray's guys who all married St. Helena's girls. That's how we got involved with the reunion. St. Raymond's had one, too, around that time. Then there was the 70th Parkchester reunion attended by all the neighborhood schools.
Let me know which of your books are about Parkchester. I ordered your book of short stories - A History of Things Lost or Broken.
Damn! That John's Paradise eludes me. I know I know it!
Reference ID: bx88679
Posted by phil on Fri, Jul 17, 2020
John's Paradise was a bikers' bar across the street from the cemetery, up on Tremont past Westchester Square and before Bruckner. A fairly rough place--bikes lined up out front, biker guys and girls inside, always a rock band live--though no one ever bothered me as i nursed my 25 cent Rolling Rocks. I liked the gritty atmosphere of the place. I spent most of my bar time at the Chester house and a dive bar called Dominic's (not sure that was the name but it was the name of the owner/bartender) right next to the Circle Theatre. He let us drink there at 17; then he moved to a joint next to the the Castle hill theatre. I also spent time at the Park House, though not so much. The Manor House was the one on Tremont near the garages, no? My brother, Bob, hung out there.
I didn't know Dave S. had died. My mother was good friends with his mother. I spent most of my younger years in the ballfield and the big playground. Rarely in the little one. I was no good at basketball. Most of my time was spent playing stickball in the field or in the handball courts. I was a pretty good ballplayer. Dom Cafaro arranged for me to be on the Happy Felton Knothole Gang (on TV before the Dodger games) but it rained that day and the show did not reschedule me. One of those now-silly heartbreaks of youth.
CATHOLIC BOYS is set completely in the Bronx, as is THE BRONX KILL, and IF ANYONE ASKS, SAY I DIED FROM THE HEARTREAKING BLUES (set in PC under a different name.) Many of the stories in A HISTORY are set in the Bronx, as well. Some times I change things around a bit for author-convenience. So don't be too upset with me for that. For example, in CB, I mix elements of Co-op City and Parkchester together.
I'm curious about your life. You said you went to Fordham, I believe. I've always regretted not going to Fordham Prep, and my grades were so lousy at Holy Cross I couldn't transfer into Fordham College, so had to settle for St. John's, which wasn't nearly as good. But at least i got my grades up so I could get a Regents fellowship to NYU. You went there,too--majoring in what? What career did you choose? Do you live anywhere near the Bronx now? I moved seven miles due west. From the roof of my building, I can see Parkchester (on a clear day.)
Reference ID: bx88681
Posted by kevin reynolds on Fri, Jul 17, 2020
I can never resist talking about Parkchester. The name Conway probably was a friend of my mother. Walsh I think came to Henry's bar & I thought he was strange. Bob Larranaga was a name of a star basketball player in St Helena HS a few years ahead of me. I graduated 1959 and went to Fordham Business graduated 1963. Back then I was probably been in every apartment house in parkchester. 3 years I worked and delivered groceries for Pioneer on Starling. Then from 1960 to 1963 I worked delivering beer and soda for Parchester Beer on Tremont. My brother's Godfather lived in 1596 Metropolitan. Name - Walter Claflin had a wife & one daughter. My brother taught at Mt St Michael as a Marist Brother about 1966. I use to hit Henry's bar 2 or 3 times a week on Olmstead near Starling to play shuffleboard. Most of St Helena boys hung out at the Gander.Too dark for me. Tom Bannon bartended there a bit. I only stopped in Park House 2 or 3 times with Mike Kasney, Bob Murphy and Bob Palmer (all 1959 SHHS). Last, Mr Christian's Bar was owned by a neighbor of mine, Ken Flood. It didn't last long.I too hit the circle bar & the one next to the RKO. Sign of the times, I drove through the area a few years (2/3) ago & not one bar is seen anywhere, Good ? Bad? Who knows? They were fun times.
Reference ID: bx88682
Posted by Steve on Sun, Jul 19, 2020
Henry's and the Gander – two of the famous local watering holes. I was rarely in either one but stories out of Henry's included cops taking target practice in the basement. Big guy named Campbell married same-year schoolmate of mine – Ginny Toomey (sp?). Remember well that Parkchester Beer Distributor jeep zipping around the neighborhood delivering beer. My father was a patron of the store on Tremont under the RR – What a location! He drank Utica Club. Guy named Bernie ? was a driver. He was in my sister's crowd. Mr. Christian's and The Cuckoo Clock were latecomers. Geez, we sure had enough bars in that area. All gone now. You might know John Brady – also a Marist – I think he taught at the Mount.
Reference ID: bx88691
Posted by Steve on Sun, Jul 19, 2020
The Chester House was a classy place. Across Met was the Westwood – always struck me a noir-ish sort of place. Assignations of men wearing fedoras and dangerous women.
I never had a "career" - I was more the "jobs" type – one after the other, seeking geldt. Ten years in the corporate world satisfied that urge – lucky to become attached to a start-up and received excellent salary and bonuses and great stock options which defrayed most expenses for the next 10-15 years as I did what I wanted to do ("followed my bliss" lol).
Those years included running a conference/retreat center in WV, a year with the Trappists in Missouri, Director of Finance for a non-profit in affordable housing in western Mass. Big title with little pay – subsistence @$75/month + housing.) Some others of little interest until brother-in-law died and I relocated to NJ to help out with sister's kids still at home. Next stop was starting a small business - low-level finance/accounting – enough to keep me in beer and pizza until I retired. Retirement is wonderful, although I don't walk well from a long ago auto accident in Pittsburgh that dislocated my hip. Other than that...................
My academic career included a couple of years at Gonzaga, U of Hawaii, NYU (no degree) where I had William Barrett as philosophy teacher. He had introduced Sartre and Camus to the NY intelligentsia and was a terrific teacher. Years later, a couple of semesters brushing up on accounting at a local CC to start the business in NJ.
Sorry about dropping that Dave Slattery info on you. I never got any details. I think he was married to Nancy McDonald from our driveway. Great story about Dom C and the Knothole gang. You missed your fifteen minutes of fame but made up for it in spades later.
Thanks for the info on your writing – I'm looking forward to the short story collection, and I'm sure I'll get to the novels. Peter Quinn, also from the Oval and St. Ray's, wrote BANISHED CHILDREN OF EVE - novel about the Civil War draft riots in NYC. Excellent. Mary Higgins Clark – another writer from the neighborhood - Archer Street. Must have been something in the water.... Can't leave out puppeteer Shari Lewis from Parkchester Road.
Kevin Reynolds has chipped in on this thread below – you might want to look in. He's closer in age and knows many of the players. Oh yeah, meant to ask – did you ever get what you were looking for in your original post mentioning McMenimum's Bar?
Reference ID: bx88692
Posted by kevin reynolds on Sun, Jul 19, 2020
I loved that Jeep. You know it was wide open, no back window. One time I went over the Triboro bridge due to wrong turn. I got back to the shop & the boss said "Do you know it's 20 degrees today"! . Yes, it was cold. Utica Club was aig seller. I worked with Bernie. Big friendly guy who married Mr Lee's daughter. Mr Lee was a customer who was there hanging out all the time. Small world - I ran into Mr Lee at a New Mexico State Fair about 20 years ago in Albuquerque. I heard the name Campbell-my brain cell dead. Don't know John Brady. Last, I doubt you're related but I had a John Dunne NYPD Detective (deceased) and relatives Sullivans (2nd cousins or 3rd) in Parkchester who I never met. Take Care. Wear that mask-be safe.
Reference ID: bx88694
Posted by Steve on Mon, Jul 20, 2020
Uncle John O'Halloran (mother's side) was NYPD detective - up on WPR near Gunhill - also was NYPD cop-in-charge when Freedomland was around.
The Dunnes (father's side) were a large Irish family (14 children) and many of them and their children became cops, too numerous to mention, even if I knew who they were. We grew up with the mother's side. One Dunne first cousin rests in a submarine that went down in the Sea of Japan in 1943. That boat is still carried on the rolls in SubPac Pearl Harbor as "overdue".
You, too - stay safe.
Reference ID: bx88705
Posted by phil on Mon, Jul 20, 2020
Steve--thanks for the update. You've certainly had an interesting and diverse life with the various jobs and locations. (I've had one job, one location.) A year with the Trappists sounds particularly interesting. You must have stories to tell about that. Have you done any writing yourself? You sound like you'd be a good one.
Thanks for the book tips. I'll check out Quinn's book. And I'll check Kevin's posts. I'm happy to talk to anyone who remembers our PC days. Since I have, like all of us, a selective memory it's good for me to know what others remember that I've forgotten or missed. I think it was Kevin who told me that there were quonset huts on Castle Hill prior to the housing projects. I checked that out and he's right. I have a dim, very dim, memory of them. I rode to the end of Castle Hill a few years ago. All changed, of course. Some luxury housing, no trace of the Pool or McMenimun's--although I did see a bar with that name in New Rochelle. Gone now, I think. Did I say anything to help you remember John's Paradise? I don't think many PC guys went there. I never saw anyone I knew there. But the name stuck with me. I always wanted to write about it.
Reference ID: bx88706
Posted by phil on Mon, Jul 20, 2020
Kevin--you were one year behind me. I graduated Mount in '58 and went to Holy Cross, then transferred to St. John's. You're the first person I've come across outside my immediate friends back then who remembers the Circle Tavern. Dominick the owner/bartender let us drink there underage. Do you remember John' Paradise Inn up on Tremont between Westchester Square and Bruckner--across from the cemetery? I introduced the Castle Hill discussion because I'd written about John's and McMenimum's (at the end of Castle Hill) in my latest novel. Do you remember that place? Live bands on weekends, overlooked the Sound. Also, thanks for remembering those quonset huts on Castle Hill. I couldn't remember what was there before the housing projects.

Reference ID: bx88707
Posted by Steve on Tue, Jul 21, 2020
No, I'll leave the writing to pros like you, although somebody once said my pen was kissed by the Blarney Stone. I forgot about John's - I still remember only the name and if I had seen the bikers I surely would have remembered that. My biker bar experience was once in Cleveland - very weird. Yeah, you should write about John's Paradise. You got at least one sale!
I see you checked out Kevin - he's a good Prkchstr source
At Fort Lee, you need a/c for the heat and humidity this week. Out here in the western wilds of the state, we rough it. 800 feet elevation helps a little and nights are usually tolerable. Last heat wave was two years ago.
Bikers - THE WILD ONE, source of the Brandos name - Jimmy (Jubal) Walsh, name from the movie JUBAL (Kevin knew him as a strange guy - true). I wonder if anyone took MARTY?
If you're not into it, a contemplative monastery like the Trappists is the most boring place on earth. They ran a hard-work cement-block plant, but when the bottom dropped out of that market, they switched to fruitcakes - a standby of several religious orders. They recently transferred the Abbey to a group of Vietnamese Trappists - American vocations disappearing.
Thomas Merton was a Trappist and a wonderful writer of that life via his many journals. Pope Francis cited Merton along with Dorothy Day as American "radical activists" - Merton would have smiled at that, him being a cloistered monk for all his adult life. However, the title definitely fit Dorothy.
Well, I'm getting away from Parkchester --- stay cool and safe.
Reference ID: bx88725
Posted by phil on Tue, Jul 21, 2020
Yes, I've read Merton and liked him very much. I won't ask you what led to your decision to spend a year in the monastery, but I still think you should get down some of your stories and experiences, if only for your family. (And I, too, would love to hear them.) Thanks for the update on the Brandos. I remember not liking them very much and I poke fun at them in IF ANYONE ASKS. . . Do you remember the Golden Guineas? Of course, everyone knew the Fordham Baldies. I heard a lot about them, but never saw one. Yeah, it's hot here but i'm not complaining;i'm not big on winter, though at this point in our lives, I'll take whatever i can get. It seems Kevin R escaped to New Mexico, and you're in western jersey I take it. Easier to keep social distance out there, though I will say the Koreans in Fort Lee are quite conscientious about it.
Reference ID: bx88726
Posted by Steve on Wed, Jul 22, 2020
I'm out here in Sussex County - God's country. Bronx-like pizza. I didn't catch that about the Brandos - your take. Somehow I thought you were close to that crowd.
Fordham Baldies - big smile at your comment. Did they really exist? Probably. Now the Golden Guineas - that's another bowl of macaroni and gravy. I have a story - but this thread is getting ready to disappear - I've never gone this long here, so I'm not sure what will happen.
I'll refresh my GG memory (Buhre Avenue) and attach it to the bottom of the other thread with Kevin R.
Just had tremendous boom/crack. Thunder/lightning crash. Power ok, but house actually shook. It's on its way to Fort Lee.
Reference ID: bx88734
Posted by kevin reynolds to Phil on Thu, Jul 23, 2020
I believe you were interested in the names of Bx gangs. Did you ever hear of the Warlords ? I always thought it was funny that the leader of this little gang was an Irish American, Frank Kelly. All other members of the gang were Italian. They hung out in a candy store at Olmstead and Ellis. Frank was such a sweet, quiet and friendly guy but had this reputation for being the toughest.
Reference ID: bx88739
Posted by phil on Thu, Jul 23, 2020
Kevin--i do remember that name. I didn't know the details and i like your story about the gentle Irish leader of these tough Italian guys. In my recent book, I use the Golden Guineas (remember them?) and the Brandos. I never knew any of thee GG. The Brandos I would pass frequently. They hung around a little way up from Oval Drug. I lived in 9 Met Oval, then 1595 Met Ave. Which quadrant did you live in? I see that you're in the "wilds" of NM. It's a state I like a lot. I've spent most of my time in Taos, and Abiquiu. (sp?) I took an outdoor activities week in and around Ghost Ranch. I went to writers' conferences the U of M held in Taos.
Some strong spiritual vies in the landscape--something I never felt in Arizona.
What brought you out there, if you don't mind my asking?
Reference ID: bx88741
Posted by phil on Thu, Jul 23, 2020
Would love to hear the GG story. I didn't know they cut off message threads. I wonder why. Anyway, bought the parkchester book by jeffrey gurlock or gurock; thanks for letting me know about it. Arrives tomorrow.
Reference ID: bx88742
Posted by Steve on Thu, Jul 23, 2020
Not a book I recommended, but sounds very interesting. Here's the Golden Guineas tale – hope it doesn't disappear off the edge.
I was about 6 or 7 and a few of us had just been at one kid's aunt's house on Middletown Road. It was a long walk from Parkchester but it seems in those days, it was something kids did. Anyway the aunt was surprised but pleased to see us. After a while, she gave each of us some change – I got two dimes and a nickel – and told us to go straight home. She warned us NOT to go down by the water in the park (Pelham Bay Park). Naturally, we went right down to the water. The bay lapped the shore making small waves and we saw a dead horseshoe crab. The dead crab was ugly but fascinating. Then we heard a voice.
"Hey, you kids, come over here". It was a big kid, a teenager. We just stood where we were. We didn't know what to do. "I'm Frankie of the Guineas", he said. "Do you have any money"? Still quiet, we stared at Frankie. Then he said, "See that guy?", pointing to another kid, "he's crazy and he'll throw you in the water if you don't give us your money".
We hated giving up our money, but we were too afraid not to. Frankie got our money, including my two dimes and a nickel. They left and we started on the long walk home back to Parkchester. We never told our parents thinking we'd be in trouble for going down by the water.
A few years later, I heard about the Golden Guineas and figured Frankie had been a member. The gang had a fierce reputation, but I never thought they were that tough. How tough could a gang be that took money from little kids?
Back then, Kenny M lived on the Main floor apartment A in 1595 Met. It was at the end of the hall to the right as you came in. The family moved to Buhre Avenue in the late 50s where they owned a successful candy store. It had a counter to the side on the left where you could get an ice cream soda, a few booths in the back, a rack of comics, and cigarettes, and a newsstand out front with all the papers piled up. Gathered out front, in and out of the store, were a bunch of teenagers hanging out.
A few years back on this very website, someone had written about the Golden Guineas and their hangout at Kenny M's candy store. It was a huge surprise since I used to go to the candy store and help out with Kenny and never realized then that those teenagers hanging out were who they were. If Frankie was among them, I never knew it.
Reference ID: bx88745
Posted by phil on Fri, Jul 24, 2020
Great story. Thanks! see, you are a writer, a storyteller. I never met a GG but they had a fierce rep. That's why your story of robbing children is so good.
Reference ID: bx88748
Posted by phil on Fri, Jul 24, 2020
How do I get in touch with you, if this thread ends? My email is philipcioffari@yahoo.com. Or you can always reach me through my website: philipcioffari.com
Reference ID: bx88749
Posted by Steve on Fri, Jul 24, 2020
Done.
Reference ID: bx88750